Vodafone Reveals Trends Impacting Businesses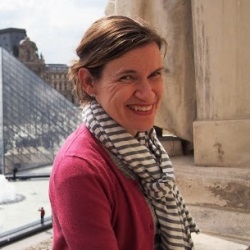 The New IP is transforming not only the way service providers architect their networks but also the way they do business today. From innovating and offering new service to ensuring customer satisfaction, this transformation will ultimately allow their customers to work smarter and better. However, challenges abound, from cyber-security, to global crisis, to shadow IT and more.
More specifically, Vodafone Americas' John Curtis, VP of Sales and Business Transformation, told The New IP on a recent webinar that when Vodafone talks to its enterprise customers, the provider hears the following recurring themes, challenges and opportunities from many of them. (See The Changing Mobility Landscape.)
Dual global economy – Many customers are following a dual strategy reflecting a two-speed global economy: driving cost excellence and reducing risk and exposure in developed markets in European markets; and at the same time driving growth in emerging markets such as India, Africa and Asia-Pacific where new local competition can be smaller and nimble.
Rise of the end-users & BYOX – IT managers will become increasingly challenged by managing up to four generations of people in the workplace and a range of their end-user devices which expose additional attack points.
Growth of the shadow IT budget – As up to 81% of CEOs consider technological advances key to business transformation, and the rate of IT spend outside the IT department is expected to triple by 2017 (according to IDC), businesses will need to set clear lines of accountability between the IT department and the rest of the organization so a business doesn't end up with a mass of disjointed IT platforms.
Cybercrime – It's no surprise that cyber-attacks are on the rise, but the growth of smartphones potentially increasing the number of attack points and the increase in corporate data residing on personal devices are huge challenges for businesses today.
Talent – With four generations in the workforce today, 63% of CEOs are concerned about the availability of key skills to take the organizations forward. In fact, 80 million baby boomers in the US alone are about to be replaced by 40 million GenX- & Y-ers. Businesses need to be ready for that transition and focused on developing the next generation of skilled staff today no matter what region of the world.
Technology evolution – Social, mobile, analytics and cloud (SMAC) will continue to disrupt the market. Specifically, IDC predicts that by 2018 the top 20 market leaders will be disrupted by SMAC competitors.
Global change and crisis – The frequency and unpredictability of global change and disruption will continue to affect multinational businesses into the future. As a result, businesses must build resilient and agile IT infrastructures that can react to change and operate in a range of scenarios.
Commoditized markets – Businesses need to ensure they can remain relevant to their customers and not get displaced by new competitors by creating new products and services, and business models.

To find out how Vodafone is addressing these challenges with its customers and for more insight from Curtis, catch the archive of the New IP's webinar with Vodafone -- available 24/7. (See The Changing Mobility Landscape.)

— Elizabeth Miller Coyne, Editor, The New IP