Engaging the Customer in the New IP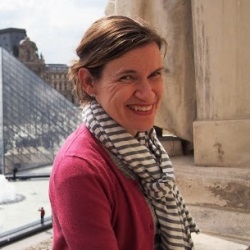 While tech talk around digital transformation is common these days, customer experience is ultimately at the center of the New IP, especially as traditional service providers struggle to compete with more innovative OTTs and web giants to offer unique products and services.
On The New IP, we've been hearing a lot about what service providers can do to compete and what strategies they can employ -- and there are many -- but Tom Loozen, global managing director of Accenture's Communications Industry group, says there are a few keys to success that really stand out, such as:
Transforming operating models: CSPs need to break down the walls, integrate across the traditional silos, and leverage digital innovations to provide personalized interactions and services. Many of them are working to bring down internal silos already. Integration across traditional and digital channels is the obvious, initial response. Just focusing on customer interfaces will only produce short-lived gains, however. Instead, CSPs need to re-examine their entire operating model, including their business functions, product lines and external business partners, says Loozen.
Remembering the omni-channel experience: The omni-channel experience is basically a sales approach. It gives customers a consistent, seamless experience, regardless of whether the customer is shopping online from a laptop or a mobile phone, contacting a call center or visiting a physical store. This consistent experience is key to operators if they are to succeed in reinventing themselves as integrated digital service providers, selling both their own and third-party services on a single digital platform, says Loozen.
Change the commercial model: Operators can continue to disrupt traditional business models by fundamentally changing the way they charge for services. Instead of billing for discrete network services -- distinguishing between wireless and wireline, for instance -- they need to operate their networks as a hybrid and build their business models around services. Then they'll be able to offer new things such as LTE multicast, retail subsidized WiFi and more, that leverage all of their network capabilities and their trusted provider status with customers. The result can be service and network differentiation that translates into new revenues.
Monetize insights from big data: The digital operator may have the ability to improve and extend current capabilities by leveraging real-time insights coming from operations, customer behavior and all the information flowing through their networks. Additionally, the Internet of Things, with everything connected, creates an opportunity for digital operators to help drive (and monetize) the ecosystem, and as a result, play a critical role across multiple vertical industries and myriad applications, notes Loozen.

Check out the infographic below from Accenture's global consumer survey for more insight into how to engage the customer in today's digital world.