Monday afternoon's Q&A with Wired Magazine's Jessi Hempel was not Zuckerberg's finest moment -- microphone problems and a disjointed set of questions that bounced from babies to drones to Facebook's problems in India left me with almost as many questions as answers.
But throughout the session, Zuckerberg was very clear on one thing: Facebook's business model is based on the maximum possible penetration of Internet connections, although the company has little to no interest in providing those connections itself. Instead, it would much prefer network operators of all types do that for them, and is willing to fund all kinds of technical research and then make those capabilities available via open source to help out those same operators.
Thus the new OCP Telco Project initiative by the Open Compute Project, which Facebook Facebook helped launch, and a new open source initiative called TIP for Telecom Infra Project. (See Facebook TIPs Telcos Towards Open Source Networks and Major Telcos Join Facebook's Open Compute Project.)
In each case, Facebook is contributing major technology it developed to help the telecom industry with its own transformation. That effort can be viewed in two ways, depending on your level of cynicism: Either Facebook is genuinely interested in seeing networks modernized and better able to reach farther with the kinds of capabilities needed for its vision of the future, or Zuckerberg & Co. want the telecom industry to build things to meet its specifications so it can just develop the apps that will ride that network and capture most of the revenue it generates.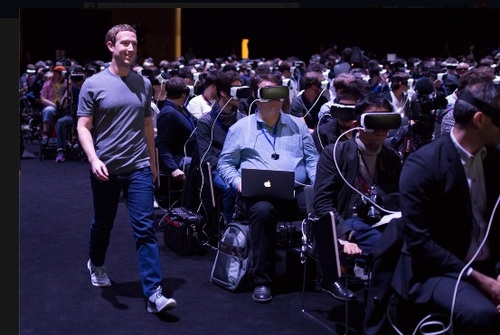 There are plenty of folks ready to embrace the latter way of thinking, just as there are plenty of folks who look at the move by Zuckerberg and his wife to donate many of their Facebook shares to charity as a step that is more self-interested than charitable.
Certainly Facebook is acting in its own self-interest -- but in our capitalistic economy, what company doesn't? The benefits accruing to the OCP Telco Project seem to be substantial or you wouldn't see companies such as AT&T, Deutsche Telekom and Verizon lined up to participate. The TIP seems similarly oriented.
Facebook is able to bring scale to its data center operations that heretofore telecom has lacked and that has helped drive its work on making pieces of that infrastructure more flexible and efficient, work it is now sharing.
To me this is hardly any different from when telecom operators try to engage with app developers or others who want to use their networks -- as part of the Internet ecosystem, there is a common benefit to some cooperation. That common benefit ends when one side's business model impinges on the other's, but that's up for both players to define and enforce.
As for the oft-stated complaint that Facebook's apps like Messenger and WhatsApp are freeloading competition that ride the telecom network and should be regulated like telecom services, I think that ship has sailed. The over-the-top model is firmly in place, whether network operators like it or not, and it's time to move on to find the best way to make it work for everyone.
It seems like some CEOs, such as Telenor's, agree with me. (See Net Neutrality Rules Threaten 5G, NFV – Telenor.)
Zuckerberg is also trying in myriad other ways through Internet.org and the many initiatives, from solar-powered drones to Free Basics, to spread Internet access to the 4.9 billion people he says still don't have it. That effort hasn't been without its glitches, as the Facebook CEO admitted in his MWC Q&A, but he also vowed to learn from mistakes made and get better. In particular, Zuckerberg said, the resistance to Free Basics in India taught him that every country is different and needs to be evaluated as such.
Telecom is emulating web-scale companies as it moves to virtualization, and Facebook seems to be a company particularly willing to enable that process. That doesn't make it anyone's savior or saint, just a partner worthy of consideration.
— Carol Wilson, Editor-at-Large, Light Reading