Is unlimited the trend of tomorrow? After switching to tiered pricing five years ago, AT&T now is bringing back unlimited price plans, explaining its subsequent infrastructure investments and improvements mean it is today less worried about the possibility of congested networks. AT&T is not alone: T-Mobile and Sprint both have unlocked unlimited plans for their customers in recent months. But what does that mean for service providers' systems? Are they ready to welcome unlimited plans again so easily?
Existing networks, which contain a variety of proprietary appliances from numerous vendors, create a barrier to new service introductions, drive up the cost of meeting capacity demands, and are increasingly difficult to maintain. These obstacles hamper the service provider's ability to be effective in a competitive landscape that consists of existing and new over-the-top (OTT) providers.
Specifically, service providers are challenged to launch new services, use network infrastructure efficiently, and cost-effectively maintain and change service in production. These market needs, combined with innovative disruptive technology vendors and service providers themselves, are driving a paradigm shift.
In today's world, NFV has made change. The fact that service providers can theoretically introduce new plans in no time, with no physical changes to their virtualized networks means they can loosen up and try out innovative ideas, piloting them, seeing what catches on, with no hassle.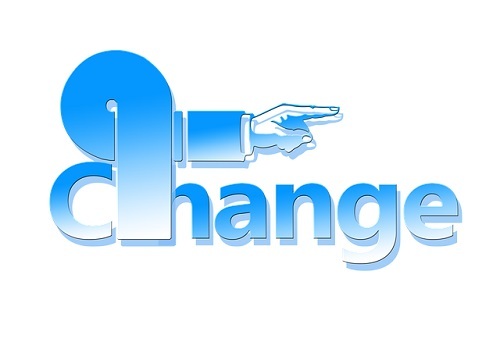 Major changes in the network world are shifting power from engineering to IT. As networks evolve, with the need to support data overload and the Internet of Things (IoT), value moves from hardware to software. Likewise, service providers must move away from traditional standards to collaboration and open source development. In order to make this happen, here are a few key criteria for future networks:
IT-like network domain skills to model services and spin up software instances from a multitude of suppliers, as opposed to managing proprietary hardware from a handful of vendors
NFV-ready network functions that are re-architected for automatic onboarding, scaling, and orchestration
An NFV operations platform to provide intelligent, real-time, automated service lifecycle management and network optimization across vendors and infrastructures in a hybrid environment
Intelligent, automated network optimization and assurance that rely on real-time data and events
Alignment of business systems with network infrastructure and a common reference model for rapid service introduction
End-to-end customer experience management throughout the customer lifecycle, from service selection to service quality and customer care
Open products that use standard interfaces and application programming interfaces (APIs) to avoid vendor lock-in, simplify operations, and foster innovation
New service design tools that simplify the service design process and enable business managers to build, test, experiment with, and change new services
Service providers face high customer expectations, accelerating capacity demands, and increasing competition. To thrive in such an environment, service providers must offer customers a dynamic catalog of competitive new services that can be deployed and modified in hours rather than months, and can support growing customer expectations for user-defined networks.
Unlimited plans are actually easier to control, as you do not need to measure usage in real time and can block or limit service, or charge extra.
However, in today's multi-network environment, Heterogeneous Network (HetNet), complexity still occurs with a service provider's multiple networks -- and when offering unlimited, figuring out what exactly that means can get foggy.
Most service providers have 3G and 4G, and surprisingly some still even have 2G networks. The intelligence with unlimited plans is the service provider's ability to switch between networks based on usage, without the customer feeling it. Large video streaming might require fast 4G networks, while simple e-mails can be transferred via 3G. IoT systems would use any available older 2G networks, fully utilizing all available networks, based on their capacity need.
This intelligent switching between networks, based on usage and user, would sustain unlimited plans in the most efficient way. Additionally, service providers must keep this and the above key criteria in mind when planning for the future of unlimited data plans.
— Uri Gurevitz is Director of Market Insight & Strategy at Amdocs. Follow him on Twitter @Amdocs. Special to The New IP