It's been more than three years since the major carriers published the original Network Function Virtualization (NFV) white paper, which discussed the benefits of virtualizing communications service providers' (CSPs) network functions. These benefits include reduced equipment costs, accelerated time to market for new services, the ability for network operators to share resources across services and different customer bases, personalized service offers and more. So how far has NFV come in the last few years? Where are we now and how far do we need to go to achieve true network virtualization?
Where it all started NFV was created to reduce costs by leveraging IT virtualization technology to consolidate and manage network functionality across a variety of COTS hardware platforms. As virtualization has matured over the past decade, similar to the progress of non-virtualized platforms, the communications industry is ready to consider deploying its critical, carrier-grade functions on top of virtualized platforms. This will enable network operators to manage software and hardware more like IT manages hardware and software, moving CSPs beyond the limitations of proprietary hardware to revolutionize service agility and speed to market.
To realize these benefits, CSPs must consider when and how to deploy a network function on a virtualized box. Physical out-of-the-box network functions solve many of the existing procedures that providers must follow, such as the type of hardware; hardware speed, memory, CPU and initialization; the loading or installation of the software; the configuration of the software; connecting the box to other network boxes; and more. In addition to the complexity of spinning up new virtualized images, in the last few years CSPs have worked toward conquering the layers of complexity inherent in bridging physical and virtual environments.
There is more to it than simply managing a network function; providers must also master how to manage the managers of network functions, otherwise known as "orchestration." Through this journey CSPs have begun to realize how orchestrating Virtualized Network Functions (VNFs) can revolutionize the industry. As providers strive to compete with the likes of Apple, Facebook and Amazon, which can all generate new offers so quickly you don't even realize it's happening, NFV will enable providers to develop new service offerings in real-time. And not just creating services in the traditional telecommunication OSS model -- such as SMS messages and calling minutes -- but also introducing web-like services that have an IT-based lifecycle such as those built on nimble platforms delivering applications like Skype, iMessage or WhatsApp. Additionally, NFV can provide the ability to grow and shrink the network based on network demand, capacity or market demands. Network agility allows CSP to re-allocate resources based on network needs or market demands -- for example, during large sporting events such as the Olympics or the Super Bowl when certain types of network traffic will be at an all-time high.
From concept to reality To realize the true potential that NFV promises, providers must turn their attention to the interactions between VNFs and PNFs, creating a new reality of Composite Network Functions (CNF). A CNF must be well coordinated -- or better yet, orchestrated -- from service design to data center operation, to conquer the layers of complexity that are inherent in bridging physical and virtual environments. NFV enables CSPs to utilize any network function on their existing hardware systems -- also known as intelligent orchestration.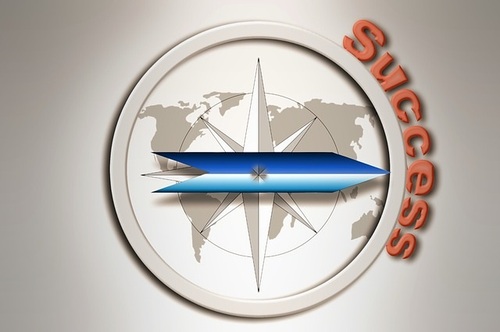 CSPs have learned that this coordination will come to life through orchestration frameworks or orchestrators that best address functional requirements for operational simplicity. Simplicity is critical, no matter how complicated the networks, and no matter how many layers are added in terms of systems, functions, services, orchestration and management technologies. The key to achieving this is in an NFV implementation that incorporates intelligent orchestration based on a powerful combination of policy rules that govern network and service behaviors, as well as analytic feedback from run-time operations.
Into the crystal ball Up to this point, CSPs have been running experiments, proofs of concept and soft-field trials when it comes to NFV. They have tried out new services and tested network or customer segments within "learning laboratories" in which they immediately put new offers to work. This "soft environment" has enabled CSPs to make dynamic adjustments to bandwidth and data-volume entitlements or gain control over quality of service parameters that drive innovation. Further, providers can look to subscriber data profiles and information about state, usage, location, entitlements and restrictions to create unique services and experiences for each company. Finally, this stage of testing helps gauge and control the level of automation that new services drive into NFV implementation.
The industry has come a long way since carriers originally discussed NFV's potential back in 2012; and 2016 will be the year that orchestration comes to life. While the industry has certainly made progress in the form of testing, it's time for CSPs to put these theories into practice -- moving from the lab to commercial service. Success hinges on whether or not CSPs can build NFV strategies around policy driven, analytically-charged management capabilities and the degree to which they incorporate network, service, function and data center orchestration into these strategies. Only then can providers realize NFV's true potential to reduce operational costs, improve resource utilization and invest their time and energy where it really matters -- developing and rolling out new and innovative services to their customers.
— Douglas Tait, Director, Product Marketing, Oracle Communications. Special to The New IP