In today's consumer-centric marketplace, big data holds the promise to promote growth, efficiency and profitability across the entire telecom value chain.
The first step is to assess the business and find where data can be extracted. In the case of telcos this can be customer information, router data, gateways, set-top boxes or smartphones. Communications service providers or their big data partners deploy data extraction scripts to all devices, perhaps configuring these scripts to send data to a central server in real-time.
Of course, once CSPs have extracted and collected data, they then must store up to petabytes of data. To exploit this information-rich goldmine, we must empower the data by cleaning, filtering and processing it so employees and partners can immediately understand the data.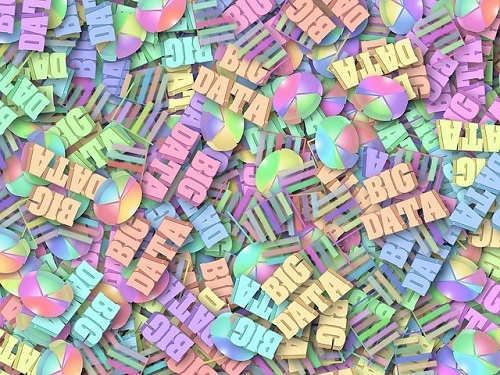 Once called Extract, Transform, Load (ETL), this process is now known as big data analytics. After a CSP completes this task, it is ready to exploit the data for decision making.
Reduce maintenance costs Even if telcos perform tests before each firmware, software or middleware update, there is always risk to business operations before each deployment.
Data collection and real-time analysis from networked hardware enables telcos to determine whether service quality is stable and inefficiencies exist. Moreover, real-time analytics allow service providers to see exactly which type of devices are affected and immediately step in to resolve the problem with the right solution.
Analyze data to save time Telcos now can store data for long periods. This gives them a snapshot of the state of their network or any hardware at any time of the past. This is really helpful and has direct benefits with measurable ROI in the case of customer service calls.
With a glance, customer service operators can analyze the state of a client's material and the network. All pertinent data -- such as dropped connections, macro blocks and memory leaks -- are accessible via big data technologies. Customer service operators then can assess the situation quickly and resolve problems faster. Improving time-to-resolution rates has a direct impact on profits. Moreover, efficient customer service improves brand perception and decreases consumer churn rate.
Optimize network capacity planning Service providers may use big data for network optimization to offer a good quality of service. Telcos need to add hardware into their network that increases capacity and treats the perpetually growing usage of voice, data and TV.
Collectible data, such as traffic volume, user location and subscriber density, gives telcos a real-time vision of their network. Service providers can use real-time analytics to shift resources from one location to another, based on the number of subscribers at a specific location and traffic congestion data or to design a network expansion plan. Better capacity planning means better service and customer satisfaction with a better budget management.
The telecom industry has lots of potential when it comes to taking advantage of their big data. With a global ARPU (which is dropping 3% per year for telcos), this suggests now is the right time for CSPs to benefit from the new technologies that are offered on the market and begin increasing profits.
— Bora Kizil is a graduate in artificial intelligence from Dauphine University, Paris, with an MBA from HEC Paris. He is ex-director of Rocket, an Internet/e-commerce specialist. Special to The New IP