Welcome to the New IP Agency (NIA)
We're on a Historic Communications Mission - Join Us!
When the NIA was first established in 2015 we had one mission: to educate service providers about the ins and outs and intricacies of a relatively new and highly promising technology called NFV. But it very quickly became apparent from industry feedback that we needed to expand the scope of our mission.
Over the last two years, at the request of our service provider membership, the NIA has expanded its role to cover not only NFV, but also SDN. And we view both of these technologies as underlying enablers of the next great phase of communications: the automation of service provider networks and services - an area in which NIA is investing significant resources in 2017.
To make it easier to understand the NIA's mission, we have created the following six-part manifesto, referred to by the acronym 'STRICT*' for Strategy, Taxonomy, Repository, Interoperability, Community, and Testing.
NIA STRICT:
• STRATEGY
NIA's over-arching mission is to provide service providers and carriers around the world with the information and analysis required to formulate profitable virtualization business strategies for the 21st Century.
Click here for information on NIA membership
• TAXONOMY
The NIA is this year working with the world's leading communications companies to create the industry's first comprehensive hierarchical taxonomy of next-gen communications - a unique and exhaustive blueprint that will simplify and accelerate the design and construction and monetization of virtualized networks.
Click here to learn more about the taxonomy
• REPOSITORY
We are engaged in the creation of an online database, or repository, of 'standardized service models,' written and donated free of charge by the world's leading carriers. These models allow service providers to take advantage of the business benefits of virtualizing services without having to wrestle with the underlying complexities of the NFV infrastructure technology.
Click here to learn more about the repository of standardized service models
• INTEROPERABILITY
The lack of interoperability between the VNFs being developed by application developers on the one hand and incumbent suppliers of NFV infrastructure on the other represents the current greatest impediment to the development of an open and burgeoning NFV market. NIA is this year addressing this crisis by developing a de facto industry standard for NFV interoperability, and accompanying certification, based on work already produced by industry organizations.
Click here to learn more about our interoperability/certification program
• COMMUNITY
A key objective of the NIA is to provide a moderated venue through which members of the communications industry can share ideas, interact with one another, and even debate the strategies and tactics for driving forward network functions virtualization.
Click here to join the Virtuapedia community
• TESTING
In only two years the NIA has established a peerless reputation for conducting the most reliable and advanced independent laboratory evaluations of NFV technology from leading vendors, including service chaining, and VNF management. Our next test takes place in Q4 2017 and comprises a unique industry evaluation of the state of NFV/SDN integration.
Click here to learn more about our test program
WHY 'STRICT'?
The name 'STRICT' is not just a convenient acronym.
Click here to learn what's in a name.
"The NIA will help us to get a cleaned-up picture of standards and implementations."

-- Axel Clauberg, Vice President of Transport, Aggregation and IP and Fixed Access, Deutsche Telekom --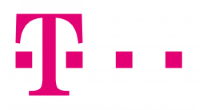 "NIA will shorten our cycles for the RFPs, the testing, and for seeing who does what, and what works with whom."

-- Nico Fischbach, Director of Strategy, Architecture and Innovation, Colt Technology Services Group --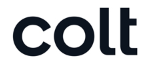 "BT supports VNF-NFVI interoperability testing by the NIA. We are concerned with the growing diversity of NFVI and specializations that limit the portability of VNFs. This growing diversity leads to increasing operational complexity and costs."

-- Peter J. Willis, Chief Researcher, BT --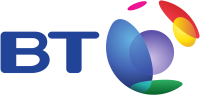 "The Cloudification of Network Functions and the change in our production models is probably the biggest transformation ever hitting the Telco industry. In a world build on Open Standards and Open Source, testing and integration remains a major effort - an independent entity like NIA driving this can deliver huge value to us as network operators and our vendors."

-- Axel Clauberg, VP of Transport, Aggregation and IP and Fixed Access, Deutsche Telekom --