NIA Launches NFV Interoperability Certification Program
The New IP Agency has launched its NFV Certification Program that addresses the most profound issue currently delaying the implementation of advanced virtualized networks: a lack of interoperability between network functions virtualization (NFV) software from different vendors.
The absence of standards requires hard coding each instance of interoperability, limits SP options when choosing NFV products, is not scalable, and can only be validated through expensive, time-consuming lab work.
Certified interoperability will enable service providers to deploy next-generation services and applications quickly, reliably, and easily. The certification will strengthen customer confidence in multi-vendor solutions, reduce service provider testing costs, and massively accelerate platform/service deployment.
Testing will be led by the European Advanced Networking Test Center, (EANTC), an internationally recognized test center, based in Berlin, Germany, and a long-standing partner of the NIA.
Overview
Initial phases will verify VNF onboarding on VIM/NFVIs, and also NFVO network service management interoperability
Testing will be patterned after the TST007 specification under ETSI rules
Each successful test will be publicly announced
Certifications will remain in force for a period of 18 months, pending automated re-testing in the wake of any product changes

"The NIA certification program is essential to the success of the telecom industry. By providing clear, independent, not-for-profit pass/fail interoperability testing, we will help get service providers back on track to deliver on the promise of virtualization."
- Steve Saunders
For more information, please contact:
info@newipagency.com
"The NIA will help us to get a cleaned-up picture of standards and implementations."

-- Axel Clauberg, Vice President of Transport, Aggregation and IP and Fixed Access, Deutsche Telekom --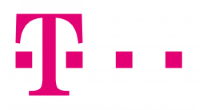 "NIA will shorten our cycles for the RFPs, the testing, and for seeing who does what, and what works with whom."

-- Nico Fischbach, Director of Strategy, Architecture and Innovation, Colt Technology Services Group --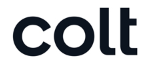 "BT supports VNF-NFVI interoperability testing by the NIA. We are concerned with the growing diversity of NFVI and specializations that limit the portability of VNFs. This growing diversity leads to increasing operational complexity and costs."

-- Peter J. Willis, Chief Researcher, BT --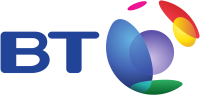 "The Cloudification of Network Functions and the change in our production models is probably the biggest transformation ever hitting the Telco industry. In a world build on Open Standards and Open Source, testing and integration remains a major effort - an independent entity like NIA driving this can deliver huge value to us as network operators and our vendors."

-- Axel Clauberg, VP of Transport, Aggregation and IP and Fixed Access, Deutsche Telekom --