Establishing NFV Interoperability & Standards: Your Seat at the Table
Network functions virtualization carries the promise of advanced applications and new capabilities that can positively impact a wide variety of tech companies. But NFV interoperability has proven to be a challenge, due to the absence of industry-accepted standards.
In 2017 the New IP Agency (NIA) we will be undertaking a program to resolve the interoperability issues with NFV by creating a standardized API specification (MANO resident) that allows North-South interoperability between NFV infrastructure and virtualized VNF service and applications. This specification will then be used as the basis of certification testing that will be conducted by EANTC in Berlin, as well as other independent labs around the world.
By giving service providers the assurance that services and apps from one vendor will work across infrastructure from another, we will eliminate the current vendor lock-in and create a true marketplace for best-in-breed services that the entire industry will benefit from.
Interested in joining our historic mission?
Please contact presti@newipagency.com
"The NIA will help us to get a cleaned-up picture of standards and implementations."

-- Axel Clauberg, Vice President of Transport, Aggregation and IP and Fixed Access, Deutsche Telekom --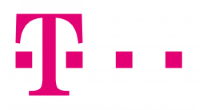 "NIA will shorten our cycles for the RFPs, the testing, and for seeing who does what, and what works with whom."

-- Nico Fischbach, Director of Strategy, Architecture and Innovation, Colt Technology Services Group --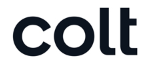 "BT supports VNF-NFVI interoperability testing by the NIA. We are concerned with the growing diversity of NFVI and specializations that limit the portability of VNFs. This growing diversity leads to increasing operational complexity and costs."

-- Peter J. Willis, Chief Researcher, BT --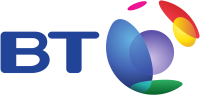 "The Cloudification of Network Functions and the change in our production models is probably the biggest transformation ever hitting the Telco industry. In a world build on Open Standards and Open Source, testing and integration remains a major effort - an independent entity like NIA driving this can deliver huge value to us as network operators and our vendors."

-- Axel Clauberg, VP of Transport, Aggregation and IP and Fixed Access, Deutsche Telekom --