Food for Thought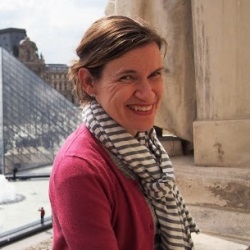 Powerhouse teams; the Internet; building connections with customers and staff; privacy; engineers; medical monitoring advances; the Internet of Things (IoT). These are just a few of the things The New IP community of contributors and interviewees at AT&T, NTT, Open Daylight, Orange Business Services, Tata Communications, the TM Forum and more are thankful for as we approach the US holiday of Thanksgiving.
I reached out to all our contributors last week, asking them: "What are you thankful for in the era of The New IP?"
I received a host of great responses, which I have shared below.
Personally, I'm thankful for their willingness to open up and share their thoughts, and also thankful for their help in getting The New IP site off to a great start these past two months by sharing their insights, thought leadership and knowledge on a variety of topics.
Thanksgiving has always been my favorite holiday because there are no gifts required other than the gift of sharing a good meal with friends and family. So enjoy their responses and please share what you are thankful for -- even if you don't celebrate the holiday. After all, gratitude is the sign of noble souls.
"In the world of The New IP, I am thankful for The Internet of Things. Since I began evangelizing IPv6 nearly a decade ago, I have been talking about billions of devices connected to the Net that are all IP addressable. I am encouraged by the new products that are quickly coming to market and revolutionizing how we interact with the world around us." -- Christopher Davis, senior director marketing Americas, NTT Communications
"I am thankful for what I see emerging in the medical field, in everything from bedside automation to minimize errors, to remote medical monitoring for chronic conditions. The ability to provide advanced medical care to remote and underprivileged areas via IP will have huge humanitarian impact. I am thankful that privacy in the face of the ubiquity of IP devices and networks is finally become a first order concern. I am thankful that retrofitting service assembly into these emerging technologies then duct taping them together won't work. Service assembly and service interaction need to be built in from the conception of the idea." -- Ken Dilbeck, vice president, Collaboration R&D, TM Forum
"I am thankful for the powerhouse team that launched AT&T Network on Demand. Our virtual development team started from scratch in January and successfully deployed a beta trial with a customer in late July. As a result, we are on our way to transforming how businesses use network services." -- Josh Goodell, vice president, Network on Demand, AT&T
"The holidays are always a wonderful time to slow down, take time off, and catch up with friends and family. I'm thankful for the power of the Internet and its ability to connect us with whomever, whenever, wherever. Even as we find ourselves spread all over the world, the Internet has helped make that world smaller at the same time. It has changed the way people interact and connect with each other and improved the way companies do business, enabling them to go further, faster. The Internet has served as an engine for social change, for democracy, for retail and more." -- John Hayduk, CTO, Tata Communications
"The OpenDaylight community's passion!" -- Neela Jacques, Executive Director of The OpenDaylight Project
"I'm thankful for an industry rich with competitive dynamism, one whose ambitions ensure that at least a few players are always willing to take risks, step outside their comfort zones, ignore classical wisdom and even standards. And I'm thankful for the people who have made that industry what it is." -- Tom Nolle, founder and president, CIMI Corp.
"I am grateful for the new IP enabling us to connect to customers and staff from anywhere in the world. Even personnel on the most remote offshore platform can be fully linked with their professional and private environments via cloud-based unified communications. The new IP is facilitating tighter connectivity between people within a mutual 'digital orbit.'" -- Helmut Reisinger, senior vice president, Orange Business Services Europe, Russia and CIS

— Elizabeth Miller Coyne, Editor, The New IP