Verizon and Oracle have teamed up to accelerate and simplify the enterprise move to the cloud via a customer's ability to use Verizon's Secure Cloud Interconnect for Oracle FastConnect to leverage SDN for more control and agility over the cloud environment.
Unveiled on Tuesday, the agreement allows joint customers to connect to Oracle Cloud data centers in the US and Europe, providing them with localized connectivity that cuts latency and enhances quality of service, according to Verizon. As more organizations use multiple clouds, the complexity of managing these environments is growing: The typical enterprise uses six clouds -- an average of 1.5 public clouds and 1.7 private clouds, with added experimentation around an extra 1.5 public clouds and 1.3 private clouds, a 2016 RightScale study finds.
To get a little more insight into the news from Verizon Enterprise Solutions and Oracle Corp. (Nasdaq: ORCL), the New IP Agency contacted Vickie Lonker, director at Verizon with some questions. Her responses follow: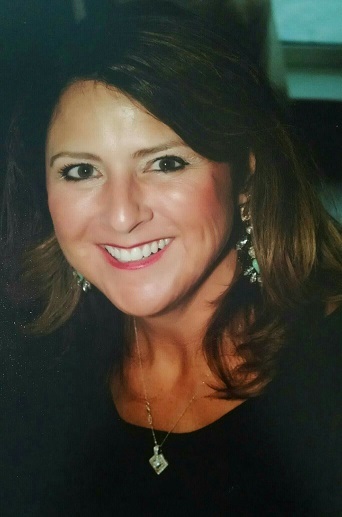 Alison Diana: What are the major benefits for enterprise customers?
Vickie Lonker:
Verizon's Secure Cloud Interconnect service is a value-added service that enables enterprises to connect with multiple cloud providers. SCI is scalable, flexible, offers increased security and an easy-to-use portal for managing cloud connectivity and routing schemes.
Secure Cloud Interconnect can establish new cloud connections from anywhere globally that can be spun up within minutes rather than days or weeks.
AD: What advantages does this deliver to Verizon?
VL:
It allows Verizon to leverage our … global MPLS network to support our customers' cloud adoption strategies by enabling network connectivity to applications hosted in the cloud in a simple, secure and reliable way. The new Oracle connection continues to expand Verizon's partner ecosystem so that our customers can select the right cloud for their workloads. Currently Oracle makes the ninth cloud provider that Verizon has onboarded and we are looking to add two more cloud service providers by the end of this year.
AD: Is there a lot of crossover between existing Oracle-Verizon customers, or does Verizon expect this partnership to provide it with access to incremental new enterprise business opportunities in the US and Europe?
VL:
Really, both. We expect our existing customers to leverage this new Oracle connectivity to take advantage of the security, ease-of-use and speed to connect to Oracle's cloud. Also it will attract new and existing Oracle customers to use connectivity to Verizon to access our IP portfolio and global solutions.
AD: Will this partnership expand and accelerate enterprise implementation of cloud?
VL:
Absolutely yes because customers can access cloud applications in a simple, secure and reliable manner backed by industry leading SLAs, inherent diversity and the reliability of Verizon's global network. As Verizon provides more cloud access solutions for our customers, it will enable and simplify their decision-making processes on how to implement their cloud strategy.
AD: The announcement focuses on hybrid cloud, but I'm assuming other clouds -- public and private -- are included?
VL:
Yes, your assumption is correct.
AD: Does the agreement with Oracle differ in any way from Verizon's partnerships with other companies such as AWS, Google, IBM, etc.?
VL:
The new Oracle connectivity is in line with our other cloud service provider partner agreements.
AD: How does it expand on Verizon's existing partnership with Oracle, the one dating back to 2014?
VL:
SCI provides direct, fast and easy connectivity to Oracle products from our MPLS network in a safe, reliable and secure manner on a global scale.
AD: Does the partnership help Verizon increase its presence in international markets?
VL:
Yes. Verizon's SCI product provides our customers with global choices and solutions. Our new connectivity to Oracle's cloud continues to expand our access choices to multiple clouds enabling clients to choose the optimal global cloud resources they require to execute their business strategy on a local, regional or global basis.
AD: Does this mean new opportunities for emerging SDN developers to work with Verizon?
VL:
This partnership with Oracle demonstrates Verizon's commitment to adding partners to our ecosystem with services and solutions that customers want. The role of SDN in this solution is less pronounced because SDN is an architecture, while SCI is a connectivity option for public clouds provided in a consumption-based manner. What it does open up is the possibility for customers to continue to have new options for virtualization in the network and through public clouds.
— Alison Diana, Editor, The New IP Agency. Follow her on Twitter @alisoncdiana or @The_New_IP.